Club Rush-New Date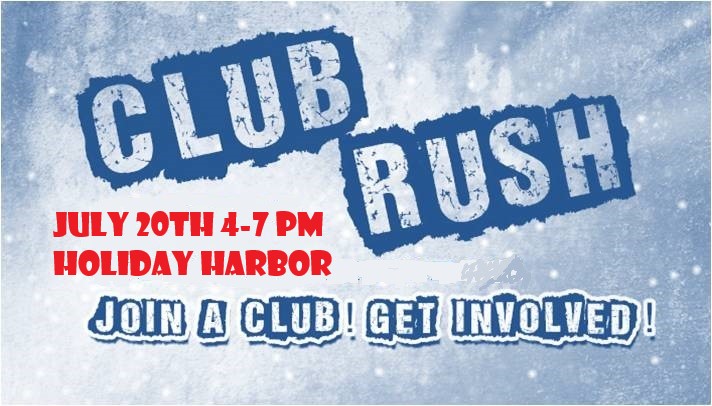 Canyon Lake Family Matters Club is proud to announce we have a new date for our 2nd Annual Club Rush event.  Club Rush is a great opportunity for residents of Canyon Lake to participate in activities they enjoy by joining a club of their interest.  Its a great event where you can meet other residents, and make new friends with people in our community who enjoy the same things you do.  Even if you're thinking about starting your own club, this will be a chance to find out from other establish clubs how they started.   Canyon Lake is a unique place to live with many amenities and activities to enjoy, find out what clubs you can join that will enhance your living experience in a great community.
This is not just clubs though we are inviting local businesses as well.   So support your local businesses and find out what companies have to offer that are close by.
If you are part of a club and/or business and what to participate click here to join.
Our new date is:
Saturday July 20th, from 4pm to 7pm
In addition we will have games face painters for kids…
Snack bar will be open with nachos, hot dogs and more…
It's going to be another great event sponsored by the Canyon Lake Family Matters Club!