Family Friendly Events
Building a community, one family at a time.
Go to Easter egg hunt
Easter egg hunt
Easter egg hunt, games, vendors and food. This event is definitely a favorite for those residents who come out and join the fun. Held at the Holiday Harbor in mid April this is an event you don't want to miss.
Go to Swap meet
Swap meet
Popular in Canyon Lake is bargain hunting, and going out early on the weekends to garage sales in the community. Well, this is considered the largest garage sale for the entire community, and it's all in one place! See *more how you can participate.
Go to Western BBQ
Western BBQ
Down for a good ol' western style BBQ? Not only will we have great food, but games for the kids, petting zoo, and an eating contest. We will even have a broncing bucking bull for those all you rootin' tootin' cowboys and cowgirls. So bring out the whole family for a good ol' time!
Go to Sand castle and treasure hunt
Sand castle and treasure hunt
Get the kids ready to get full of sand. We have a sand castle building contest followed by a treasure hunt. So arghh to all you mateys who don't join us.
Go to Club Rush
Club Rush
This is an event not only to learn about our club but other clubs who participate in this event. Whether you like golf, or classic cars, see if there is a club for you!
Go to Halloween Carnival
Halloween Carnival
Don't be afraid to join us at our Halloween Carnival. Costume contest, games, vendors, food and spooks. This is a fun time for the whole family.
Go to Quarter mania
Quarter mania
Family Matters Club is supported by some amazing companies and individuals who donate merchandise and other items to our cause. We auction and raffle these gifts off to you at tremendous savings. See what all the fun is about.
Go to Winter Wonderland
Winter Wonderland
This is our club's final finally for event of the year. Snow machines, Santa, games, last-minute shopping, and great food. You and your family will have a great time at our year-end carnival.
Our club is a 501 (c) (3) organization, and was started in Canyon Lake as a club for the entire family. Our goal is to host low cost and sometimes free events throughout the year to bring families together and raise funds for the needy in Canyon Lake. If this sounds like your kind of club please subscribe to our newsletter. This page and all events on it are solely for the Residents of Canyon Lake, CA and their family and friends, and is not open to the public.
Adena has been with Family Matters for several years. Her many hours of volunteering and support to the club makes many events possible.
Donna Lovejoy
Vice President
Donna brings to Family Matters many years of experience when it comes to planning events. She has always supported the clubs goals, and is a true asset to the board.
Family Matters was started by Shawna. She wanted to create club for families living in Canyon Lake that offers affordable family fun events. So in 2010 she did just that. Today she is just as passionate as she was in the beginning.
Part of Family Matters since the beginning. Larry has always supported what he believes is a great club for a great community. He has been a big contributor as well as volunteer to the club.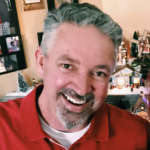 Chuck Casey
Director of Concessions
Any club would be proud to have Chuck on their team. Chuck has been a great supporter of Family Matters, and is someone who is a big part of our team. Well organized and gets the job done.
Carmen Cortez
Director of Vendors
Carmen organizes all of the vendors who attend our events. She is dedicated to our cause, and we are appreciative of all her hard work.
Lesley Hopper
Co-Director of Philanthropy
Lesley is a true believer in our cause. Her assistance in our events and fundraisers has been great, and we truly are grateful to have her on our team.
Tracy Casey
Concession Assistant
Tracey is great to be around. Always with a smile on her face and ready to make each of our events special. She has been wonderful in both concessions and organizing teen volunteers.
Jeannie Hoonnirun
Director of Volunteers
Jeannie is a new member of our board. We are excited to have her on our team.
Donna Kupke
Director of Resources
Donna is a new member of our board. We are excited to have her on our team.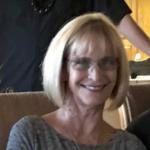 Lesley McKinnon
Co-Director of Philanthropy
Lesley is a new member of our board. We are excited to have her on our team.
Cindy Cameron
Donation Coordinator
Cindy is a new member of our board. We are excited to have her on our team.
If you have an idea for us, let us know
Latest news
Summer time is here.  The next Family Matters Pirate Treasure Dig and Sandcastle Building Contest is coming up.  It will be held at Sunset beach during taco Tuesday on July 9th 5pm-7pm.  Here are a few photos from of the fun at the past Pirate Treasure Dig and Sandcastle Building Contest.  This fun activity is Read more about Treasure Dig and Sand Castle[…]
Family Matters had such a great time at today's Fiesta Day parade. In case you missed us here are some photos of our 40 foot entry. It was a tribute to Pearl Harbor and Hawaii so our float came complete with a 16" battleship, and a tiki bar! Much thanks goes out to Ron Kupke Read more about Fiesta Day Parade Float[…]
Previous
Next